Top seed Prabhakar eases through to knockout stage
filed on Saturday, May 23, 2015. 7:02pm PT/USA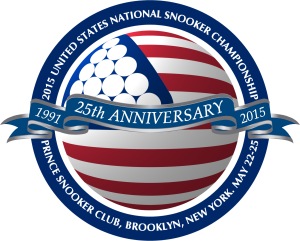 The defending champion and number one seed Ajeya Prabhakar has eased through his group in top position to secure his place in the round of 16 of the 2015 United States National Snooker Championship at the Prince Snooker Club in Brooklyn, New York.
The two-time winner of this prestigious Championship came through his group with five straight match victories with the loss of just two frames, but he will be mindful of the fact that his other main rivals for the title, particularly the three other seeded players, were all in good form and won their respective groups too.
The three-times Champion Ahmed Aly Elsayed, who defeated Prabhakar in the two previous finals played at the Prince Snooker Club, was the best performer out of all the groups as he came through very comfortably with five wins out of five matches played without losing a single frame.
Sargon Isaac, the 2012 Champion at the Embassy Billiards Club in California, came safely through to the round of 16 by winning his group without losing a match too.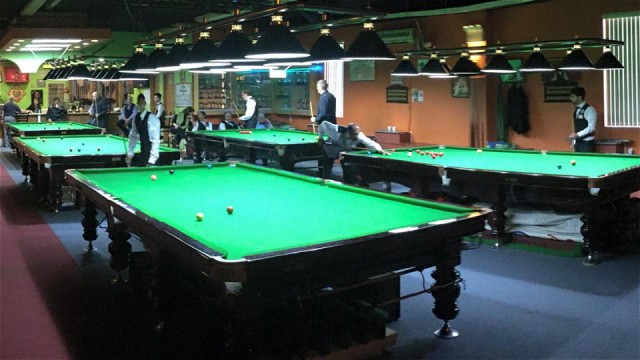 The only seeded player who is not a former champion is Raymond Fung, but he is a twice runner-up and lost in the final last year to Prabhakar, and despite losing his first match he still proceeded to win the group to book his place in the round of 16.
The record five-times winner, Tom Kollins, who was unfortunately unable to compete in last year's Championship due to a home relocation to Michigan, was very happy to be back in Championship action this year and he secured qualification to the round of 16 by gaining third place in his group with two wins from five matches.
The 2006 runner-up and semifinalist from two years ago, Romil Azemat from Arizona, was also expected to do very well in this Championship, and he progressed from his group in third place in addition to compiling the highest break of the group phase, an excellent run of 74.
The knockout phase of the Championship is scheduled to commence 10am Sunday, with the Round of 16 draw as follows:

Round Of 16
(Best-of-5 frames)
Match ID
Player
Player
K1
Ajeya Prabhakar (California) 1
vs.
Don Sitarski (Illinois)
K2
Cheang Ciing Yoo (Washington)
vs.
Vaishal Talati (Illinois)
K3
Ahmed Aly Elsayed (New York) 4
vs.
Jeff Szafransky (California)
K4
Ian O'Mahony (New York)
vs.
Laszlo Kovacs (New York)
K5
Raymond Fung (New York) 2
vs.
Thomas Kalinowski (Michigan)
K6
Henry Wong (New Jersey)
vs.
Tom Kollins (Michigan)
K7
Sargon Isaac (California) 3
vs.
Rizwan Khan (New Jersey)
K8
Kevin Wong (New York)
vs.
Romil Azemat (Arizona)
Full coverage of the Championship will continue here on SnookerUSA.com.